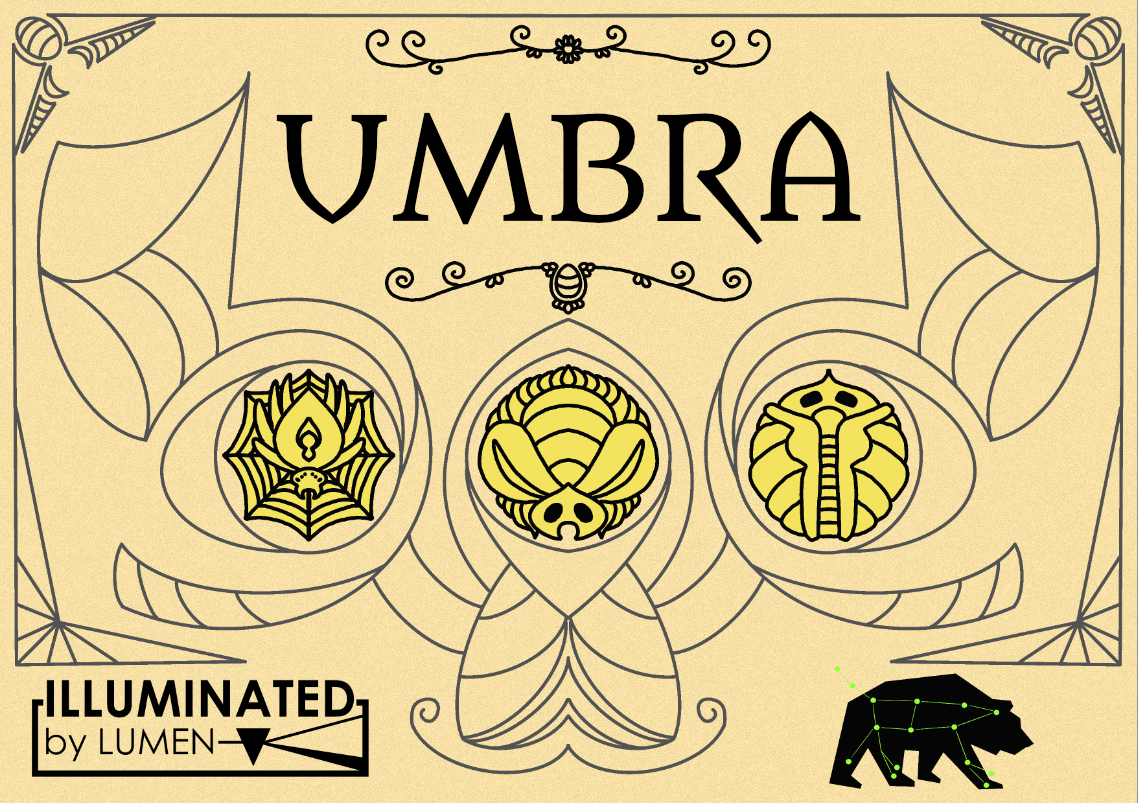 UMBRA
UMBRA is a Table Top Role Playing Game in which you delve into a world of bug Knights! It features the quick and snappy combat of the LUMEN system. UMBRA is part of the Lux Collective.
Under and within a grand oak tree lays a sprawling metropolis known as the Cradle. Making their lives under the watchful rule of the Ashen King, are the bugs of the Cradle. Every bug has a part to play, big or small, in the kingdom. For you, oh noble Knights, your part is that of protector.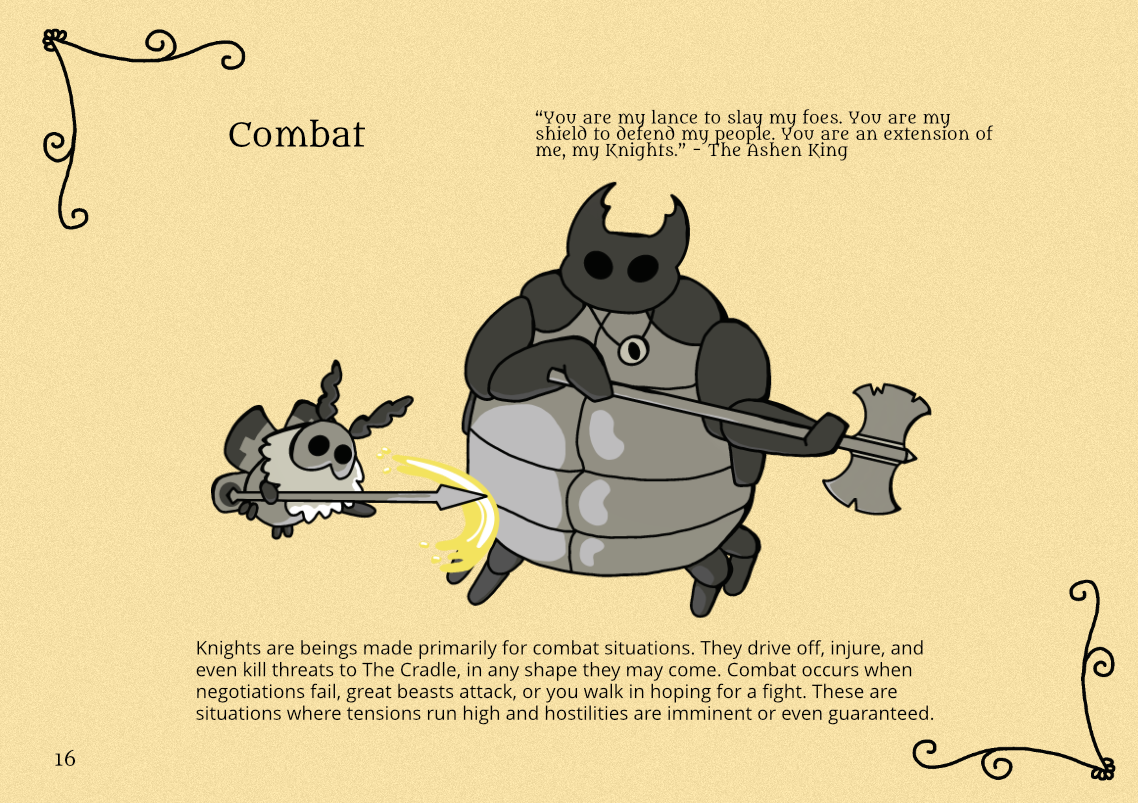 This page is the beginning of the Combat section of the book.
Create a unique bug Knight to combat the forces that would destroy the Cradle's way of life. Choose what Knight House you belong to and represent.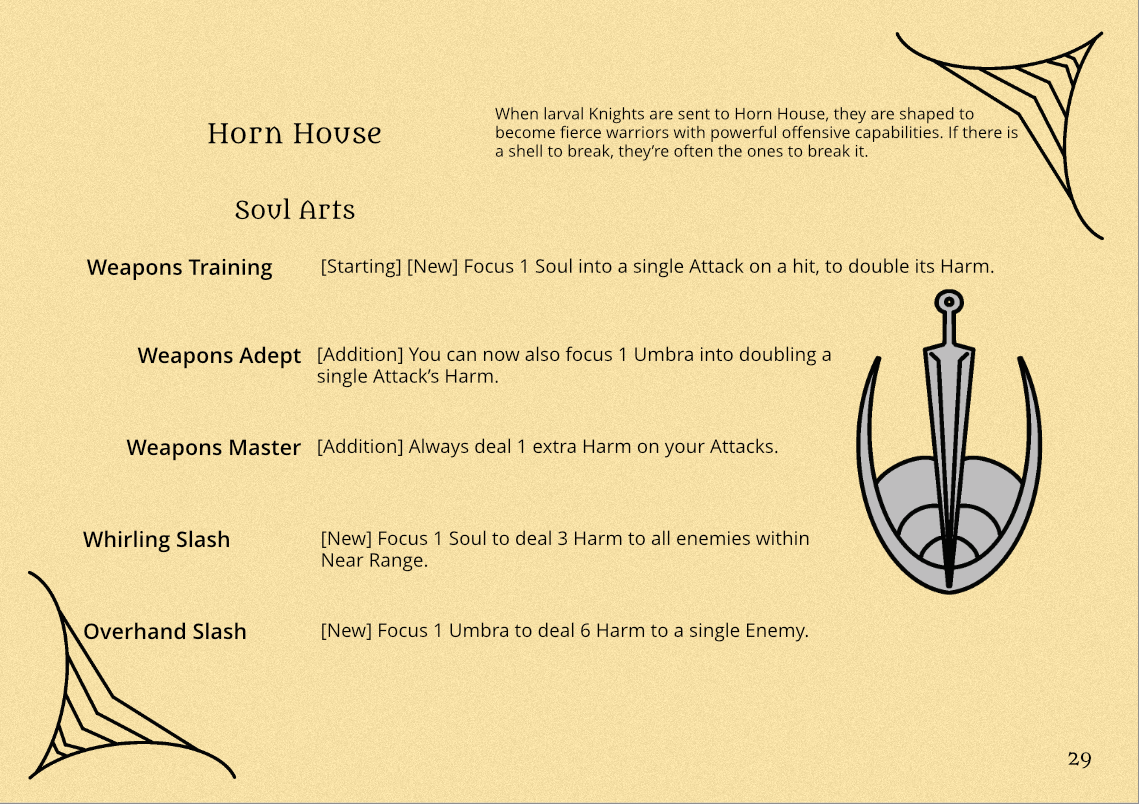 This page begins describing the Horn House of the Knight Houses section of the book.
Defend the bugs under your care. Learn new powers, called Soul Arts, and gain new equipment to get better and better at protecting your home.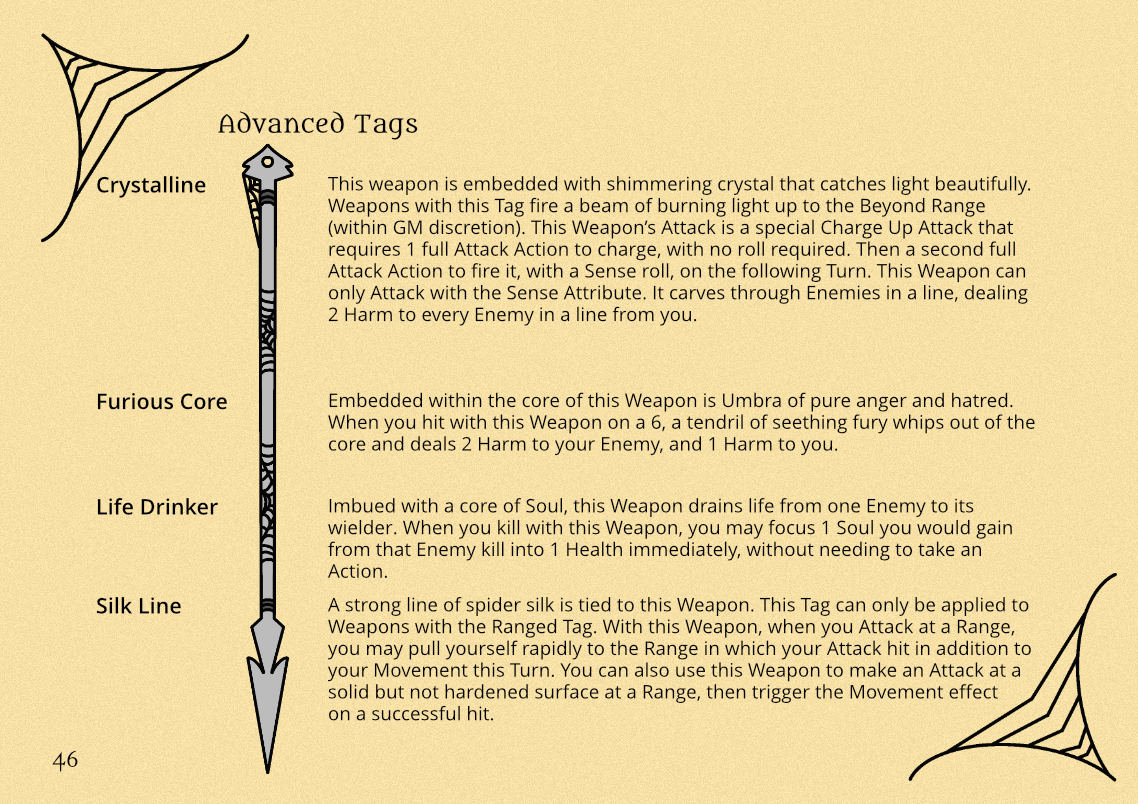 This page describes some of the Advanced Weapons Tags in the Weapons section of the book.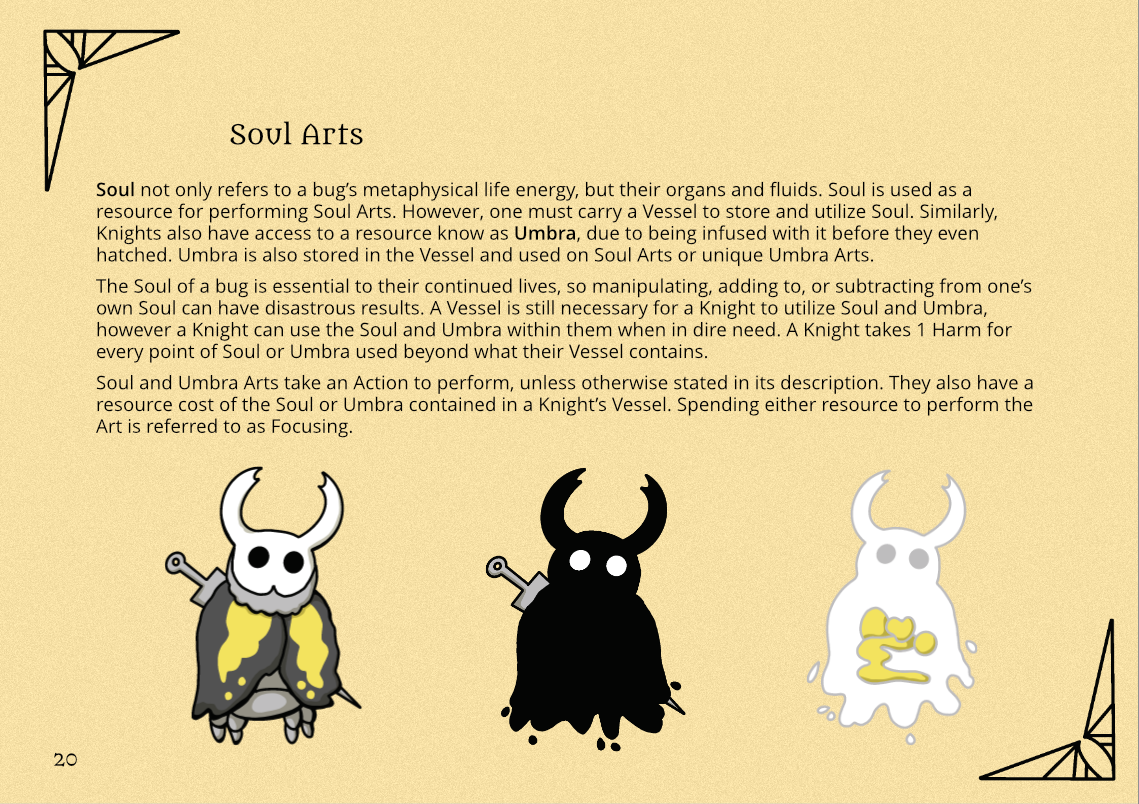 This page in the Combat section of the book, begins describing what Soul is and how it is used.
Inspirational playlist compiled by Samantha Leigh: UMBRA Playlist

This release is the 0.3 Edition. What that means is it has been unprofessionally edited, and is considered mostly complete. Nearly all of the art for the book has been completed. We're only waiting on the map, which is one of the Itchfunding goals, along with professional editing.
The map art commission is $250. The professional edit work will cost $830
Coming soon will be a phone friendly portrait layout, for now the Plain Text version is recommended for phone viewing.
Coming at a later date I intend to do a voice over of the entire rule book for those that may prefer such a thing.
I do not regularly use a screen reader, so please please let me know if the plain text version is incomprehensible to a screen reader. I'll do everything I can to fix it.
(Update): Decluttered the character sheets a little.
Purchase
In order to download this ttrpg you must purchase it at or above the minimum price of $20 USD. You will get access to the following files:
UMBRA Core Rules 0.3 (Landscape).pdf
5 MB
UMBRA Core Rules 0.3 (Plain Text).pdf
447 kB
UMBRA Character Sheet (Form Fillable).pdf
1 MB
UMBRA Character Sheet BW (Form Fillable).pdf
370 kB
UMBRA Character Sheet BW.pdf
363 kB
UMBRA Character Sheet.pdf
1 MB
Community Copies
Support this ttrpg at or above a special price point to receive something exclusive.
UMBRA 0.3 Community Copies
If you can't afford to purchase at this time, you can take a community copy, no questions asked
Comments
Log in with itch.io to leave a comment.
THE DARK SOULS OF HOLLOW KNIGHT INSPIRED TABLETOP ROLEPLAYING SYSTEMS
I'm just starting to discover the LUMEN system and its offspring, and OF COURSE I'm hyped for a Hollow Knight RPG !
I've just read it, and it looks great ! Can't wait to test it with my friends !
I was wondering if there was a chance of seeing Pregen Knights, for one-shots or help discover the game ?

I have some thoughts for pre-gen characters, but I'm curious to hear any thoughts/desires you might have. No pressure to do so, but if you would like, you can email me at stellaris.arcturus.games@gmail.com.
hollow knight on paper yass